Infusion camomille-citron - Inde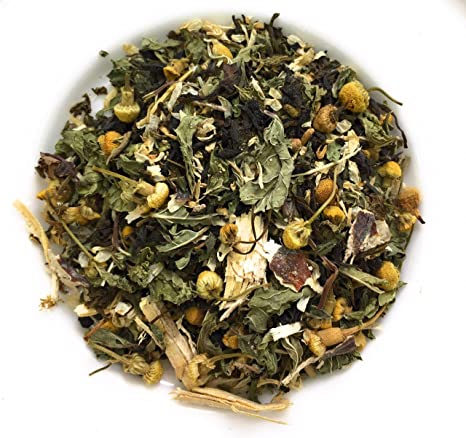 Infusion camomille-citron - Inde
---
FLAVORFUL HERBAL TEA: Relaxing and rejuvenating blend of golden Chamomile blossoms, Hibiscus are balanced with meadow-sweet scents of Orange Peel, Lemongrass, Lemon Peel and Mint, a delicate and soothing infusion for a delightful chamomile tea
IMPROVE SLEEP QUALITY: Chamomile naturally relaxes the nervous system, which not only aids against insomnia, but also improves sleep quality.
REDUCE ANXIETY AND STRESS: This natural stress-reducer has been used for thousands of years in ancient Greece, Rome, and Egypt. You can use chamomile to wind down after a long day, improve your mood, and relieve general stress!
CALM AN UPSET STOMACH. If you suffer from a stomach ache, it's best to treat it with a natural and holistic solution! Chamomile tea is the best solution for stomach pain or even irritable bowel syndrome.
---