Pot pour bougie en verre "vert transparent" avec relief et couvercle (500ml)- Australie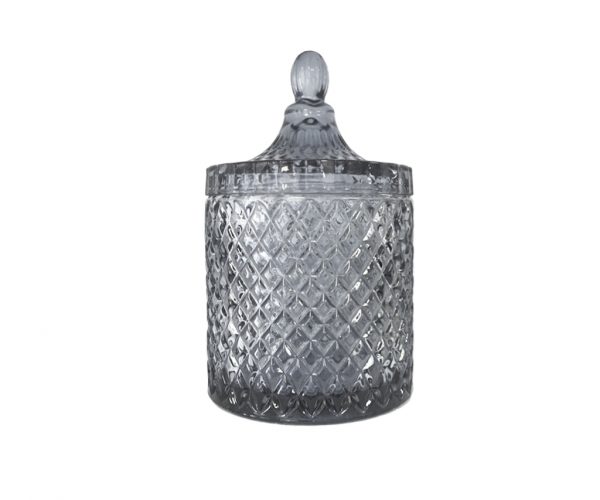 Pot pour bougie en verre "vert transparent" avec relief et couvercle (500ml)- Australie
---
External Dimensions: 105mmW x 180mmH (height including lid)
Internal Dimensions: 96mmW x 88mmH
Vessel Capacity: 500ml

Inclusive Lid: No candle is complete without a lid – they seal in the scent and improve your candle's shelf life and transportability. Our GEO Cut Glass range includes a classic french top lid!
Optional Lid: Large Geo Lid #008
Suitable Packaging: Cylinder Box Large
Suggested Wick Size*: LCS55 (double wicking)
*Please note, wick sizes are suggestions only. For optimum results, we recommend users conduct their own wick tests with different blends of wax and oils that they intend to use.
---